Desmone Architects |Pittsburgh, PA - August, 2016 - Present
WELL project administrator / technical expert for 21,000 sf addition - 2 Doughboy Square WELL Certified Gold. WELL Facility Manager leads team of 5-7 coworkers in ongoing documentation and re-certification efforts

Successful completion of over 50 tenant fit-out projects. Ensures designs meet applicable local building codes: life safety and accessibility requirements

Works independently on concurrent projects of various sizes. Leads the entire process or may assist as a technical expert

Experience in all areas of design and construction, from schematic design to construction administration - proposal writing to billing

Go-to-person for code compliance, accessibility requirements and constructablity

Key member of Drawing Standards Committee responsible for developing and documenting drafting standards based on industry standards
Kossman development company | Pittsburgh, PA - April, 2014 - August, 2016
Collaborate in cross functional teams driving the design build process, contributing to 9 property renovations leading to 4 million dollars revenue

Lead interior design development through concept and schematic phases, design development and construction documents and all construction phases

Forecast & implementation of standard interior design packages for tenant spaces.

Knowledgeable of furniture, fixtures & equipment: commercial interior, retail, hospitality and kitchen

Development & production of construction documents, utilizing cost effective detailing

Ensures designs meet applicable local building codes: life safety and accessibility requirements
giant eagle |Pittsburgh, PA - November, 2010 - April, 2014
Responsible for managing project expectations and negotiating needs of business leaders, providing high levels of customer service ensuring the client's needs are fulfilled

Organize multiple project budgets and deadlines, executing 5-10 projects simultaneously

Coordinate the design of space plans with equipment buyers and construction managers ensuring budget goals of 4 to 6 million dollars per project

Administered the roll out of 20 bank installations, strengthening relationships with external clients, contractors and consultants

Valued team member – participates on the "Respect for People" committee, involved in updating standard operating procedures

Develops and maintains space branding of "Market District" format in conjunction with advertising department and visual merchandising team
Synchronizes multiple consultants (architectural, electrical, kitchen design & refrigeration) and vendors ( mill work, exterior sign & specialty fixture) to deliver projects from initial design to grand opening
Leads small project initiatives developing prepared food offerings, fixture designs, and coordinating sourcing of equipment with internal clients
Coach and lead drafters on delegated tasks ensuring deadlines are being attained
Dick and Fritsche Design Group |Phoenix, AZ: 2005 -2008
Over one million square feet of project experience; Designer, Project Manager, AutoCAD Drafter & Construction Administrator

Understanding of the education, commercial development, library and faith based markets.

Experienced construction document developer and detailer

Familiarity in a variety of structures ranging from parking garages to corporate offices.
Architectural interior designer
Arizona State University, Herberger Institute School of Design Innovation |Tempe, aZ: 2005 - 2008
Transformed the traditional hand drafting curriculum into an AutoDesk / AutoCAD based curriculum, a first for the School of Interior Design at ASU.

Taught students basics of 3 dimensional thinking to development of basic construction documents

Responsible for preparing and delivering lectures and leading classroom discussions in traditional classroom environments and in digital based studios for 20 to 70 students.

Administered, graded examinations and delegated tasks to teaching assistants.

Provided consultation to students and teaching assistants.
2nd Class Petty Officer |Photographer
U.S. Navy: U.S.S. Kearsarge & White House Communications Agency: 1993 - 2001
Significantly increased the photography labs production, while only staffed at 70%, averaging 15,000 prints monthly.

1 of 5 technicians out of 19 personnel, qualified to process original Presidential negative film.

Managed and procured an inventory of photographic equipment valued at $1,000,000.

Reconciled and managed an annual budget of $500,000.

Led a staff of 8 -10 photographers from various military branches.
A. S. Computer Aided Drafting, Pittsburgh Technical Institute - 2011
B. S. Design, Interior Design, Arizona State University, Summa cum Laude - 2006
A. A. Business Administration, Strayer University, Summa cum Laude - 2000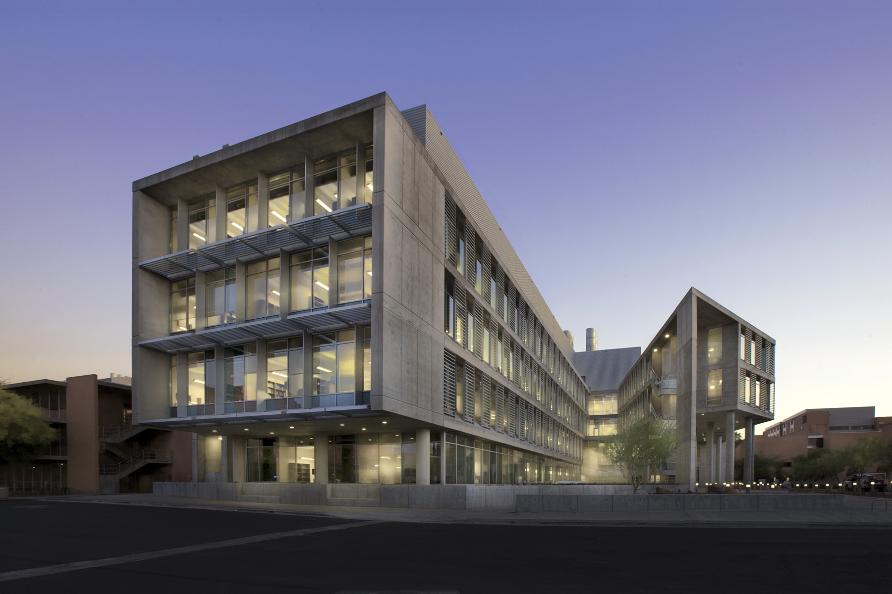 Interdisciplinary Science and Technology Building - LEED Gold - Arizona State University, Tempe AZ
Construction Administration: Perkins + Will and Dick and Fritsche Design Group
Awards: AIA Arizona Council - Citation Award & SRP Sustainability Award